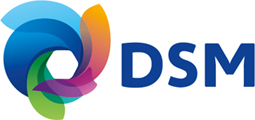 2 Dec 2015
AbraMaXX from Hahl-Pedex based on EcoPaXX from DSM
Royal DSM, the global Life Sciences and Materials Sciences company, announces that its high performance bio-based EcoPaXX® polyamide has been chosen as the basis for a series of new high temperature resistant abrasive monofilaments from the world's leading abrasive monofilament producer Hahl-Pedex in Germany.
Abrasive brushtools are being widely used in the industry for various cleaning, deburring, structuring and finishing applications. Generally, they consist of an array of abrasive monofilaments consisting of a polymer to which an abrasive material, such as silicium carbide, ceramic or diamond grit has been added. The performance of the abrasive brush tool depends to a large extent on the typical properties and performance of the polymer employed. Key requirements are: continuous use temperature, abrasion resistance, bending stiffness, and most of the time also UV resistance. A key parameter to characterize the performance of an abrasive brush tool is the so-called abrasion-index, which indicates how much material the brush tool can remove per weight of brush material lost. Abrasive brushtools can be obtained in various temperature classes. Brushtools which can operate at high temperature are able to remove more material in the same period of time than brushtools operating at lower temperatures.
Hahl-Pedex is the world leader in abrasive monofilaments. Their in-house developed brands Hahlbrasif®, Abralon and Abrafil® stand out through their consistent diameter control, even grit distribution and grit load and obviously through their abrasive properties. Most abrasive filaments are manufactured from Polyamide 6, Polyamide 610 and Polyamide 612 polymers and are available with silicium carbide, ceramic, diamond grit, etc.
Together with DSM, Hahl-Pedex has developed AbraMaXX™ a new series of abrasive monofilaments, based on EcoPaXX Polyamide 410 from DSM. As PA410 has a considerable higher melting point (250°C) than PA610 (218oC) and PA612 (215oC), but has equal abrasion resistance and higher bending stiffness due to higher modulus, the new abrasive monofilaments can be employed at considerable higher temperature, leading to a considerable higher abrasion index. A higher abrasion index will lead to longer brush tool lifetimes and more removed metal per brush tool weight.
Kees Tintel, Business Manager EcoPaXX, says: "The abrasive monofilaments and also other technical monofilaments, are applications, where the typical strengths of PA410, EcoPaXX, add value: relatively high crystallinity leading to high melting point and stiffness, good abrasion resistance and chemical resistance, and very good thermal stability showing in high continuous use temperature. Next to all this, EcoPaXX is also bio-based (70%). We are very enthusiastic to explore this field of applications together with our partner Hahl-Pedex".
Presently, Hahl-Pedex is bringing the new AbraMaXX products on the market in silicium carbide, ceramic and diamond grit versions.
Mr. Günter Muckenfuß, senior Advisor at Hahl-Pedex, says: "We expect that this range of products will fill the gap between the abrasive filaments with temperature class 100°C and the ultrahigh range with temperature class 250°C."
More information can be found at www.ecopaxx.com.
Reader enquiries
DSM Engineering Plastics
Poststraat 1
6130 AA Sittard
Netherlands
+31 46 477 0496
www.dsmep.com
---
Notes for editors
DSM – Bright Science. Brighter Living.™
Royal DSM is a global science-based company active in health, nutrition and materials. By connecting its unique competences in Life Sciences and Materials Sciences DSM is driving economic prosperity, environmental progress and social advances to create sustainable value for all stakeholders simultaneously. DSM delivers innovative solutions that nourish, protect and improve performance in global markets such as food and dietary supplements, personal care, feed, medical devices, automotive, paints, electrical and electronics, life protection, alternative energy and bio-based materials. DSM and its associated companies deliver annual net sales of about €10 billion with approximately 25,000 employees. The company is listed on Euronext Amsterdam. More information can be found at www.dsm.com.